"

Tor Vergata" University of Rome is a founding member of OM Team. It is the second oldest university in Rome (founded in 1982). The campus occupies an area of 560 hectares and has more than 40,000 students and 1,500 teachers.
The Department of Enterprise Engineering (DII) of the University is the OM Team headquarters. The DII is one of the four departments in the School of Engineering, and it was established in 2003 by several research groups from the Departments of Mechanical Engineering, Computer Science, Systems and Production and Technological, Physical and Energetic Sciences. At present, the DII numbers more than 50 Full, Associate and Assistant Professors.
Among the Disciplinary Scientific Sectors in the DII, there are: Operations Research, Engineering and Management, Systems for Energy and Environment, Machines, Technical and Environmental Physics, Transport, Manufacturing Systems, Computer Science and Telecommunications. In these areas, the members of the Department are engaged in a large number of research projects funded by the European Union, Italian Ministries and both public and private companies.
---

ManageArt is a Spanish consulting firm, based in Barcelona, specialized in solving complex situations, thanks to the experience and expertise gained through more than 150 projects with 70 customers in different sectors.
ManageArt developed and implemented an effective benchmarking tool for the pharmaceutical companies in Spain and Portugal, that allows to identify potential improvement opportunities for the industrial efficiency. From 2014 OM Team is ManageArt partner for the benchmark deployment in Italy and has already gained a great success. At the same time, the benchmarking initiative started also in othe European countries.
---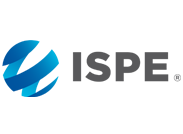 ISPE (International Society for Pharmaceutical Engineering) is modestly recognized to be the most non-profit organization that promotes scientific, technical and regulatory advancement throughout the pharmaceutical life cycle.
The Association is committed to spreading its educational and technical efficiency through forums for exchange of ideas and practical experience
ISPE Italia, founded in July 1992 in Milan, is the Italian affiliate. It is represented by a board of directors consisting of 10 members representing pharmaceutical companies and associated companies.
Since 2016 Matteo Comodini is partner of ISPE Italia.